Ready to fill your Rx with CVS Specialty?
Enroll with us in a few easy steps
"I'm a fiercely independent person, so I don't like to ask for help. I don't like to accept help. Friends and family have been great, but CVS Specialty® has really provided peace of mind in making sure that my medication is on my doorstep when I need it."1
Ellen Dugan: So this is the wig that I wore like three times, when I had lost my hair. I hated it. I never wore it. I just went bald. Was supposed to look like my own hair, I don't think it ever really did. Ellen Dugan I'm live in in Plainville, Massachusetts. My favorite place is the beach and that's me. In August of 2011, I noticed something was wrong with one of my breasts. I finally went to a physician and was diagnosed in September of 2011, with inflammatory breast cancer. When you lose your hair, it sort of advertises every place you go that you're a cancer patient. People know, you might as well carry a sign around your neck. So to have hair back again, you feel more like a normal person. And that's really the name of the game is, that I feel like everybody else for a change.
Michael Dugan: Obviously your mother is your mother. You look up to her anyways, but I never knew how strong of a person she was until I saw her really face this type of adversity. We just kind of kept moving forward. And I think that's probably what helped her out the most. Just try to continue to lead the normal life as best as possible.
Ellen Dugan: Using the CVS Specialty, it has just been so simple and has really... I'm working. I have cancer. I have two children, even though they're young adults. So one less thing on my plate brings a lot of peace of mind that I just know what happens. There's a lot of hope, I'm doing really well. There's no reason to think that that's going to change in the near future. But I also know that there's some things down the road with my kids I might not be here for. So even the times where I'm frustrated with things, you know what, it's all good. I'm still here. I'm doing really well.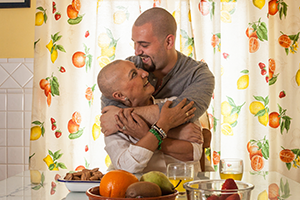 Breast cancer and hair loss.
Tried and true tips and tricks for coping with hair loss.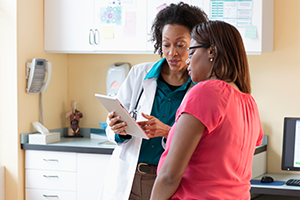 Preparing for chemotherapy.
Chemotherapy has some side effects, but some of them can be minimized.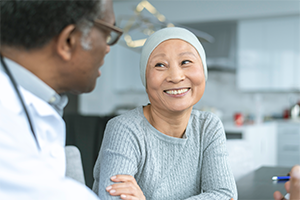 Managing breast cancer symptoms.
Living with breast cancer means taking care of physical and mental health.
This information is not a substitute for medical advice or treatment. Talk to your doctor or health care provider about your medical condition and prior to starting any new treatment. CVS Specialty assumes no liability whatsoever for the information provided or for any diagnosis or treatment made as a result, nor is it responsible for the reliability of the content.
CVS Specialty does not operate all the websites/organizations listed here, nor is it responsible for the availability or reliability of their content. These listings do not imply or constitute an endorsement, sponsorship, or recommendation by CVS Specialty.
Your privacy is important to us. Our employees are trained regarding the appropriate way to handle your private health information.
1. Patient story is represented for illustrative purposes only. Statement is based on an actual patient's response. All data sharing complies with applicable privacy laws.